WINDSURFING EGYPT
Upgrade your holiday!
Whether you're in Dahab with its unique mountain scenery and three different areas (lagoon, speedway + wave area) or in Hurghada at our Caribbean-like freeride spot with its sandbanks, we offer perfect conditions, the latest equipment from JP Australia & Neil Pryde as well as first-class service in Egypt. It goes without saying that our unique radio rescue service is available at all Harry Nass centres.
KITEBOARDING EGYPT
Upgrade your holiday!
In Egypt we offer a Caribbean-like freeride spot located in Hurghada with shallow sandbanks or a combined area for windsurfing – kitesurfing in Dahab with a kite lagoon (300 x 500m) or a freeride spot outside the headland. Up-to-date Cabrinha equipment, first-class service and a unique radio rescue service are given at all Harry Nass stations.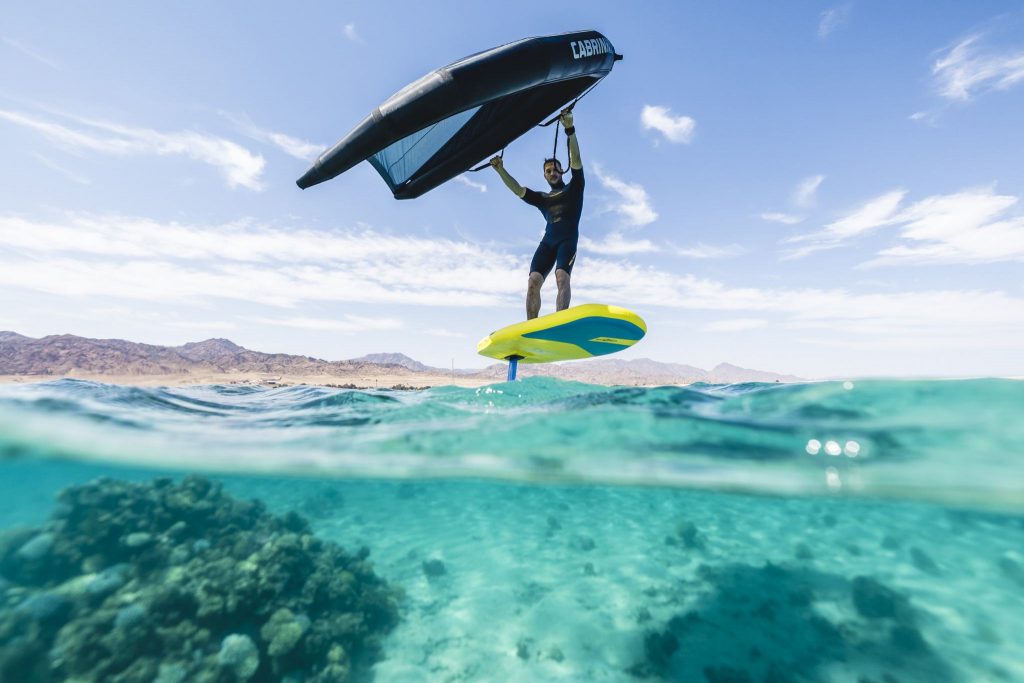 WING FOILING EGYPT
The Harry Nass Wingfoiling Centers in Egypt offer you the ideal locations in Dahab and Hurghada for wingfoiling. This fascinating new water sport combines elements of windsurfing and kitesurfing into one new sport. Even if previous knowledge of these sports makes it easier to get started, wingfoiling in Egypt is easy and quick to learn, even for newcomers. The wingfoiling spots in Dahab and Hurghada are independent of the tides and have direct access to deep water. Fantastic mountain scenery and a safe lagoon make Dahab a top spot for wingfoiling in Egypt. Carribean-like sandbanks make Hurghada attractive and inviting for wingfoilers. Have fun winging!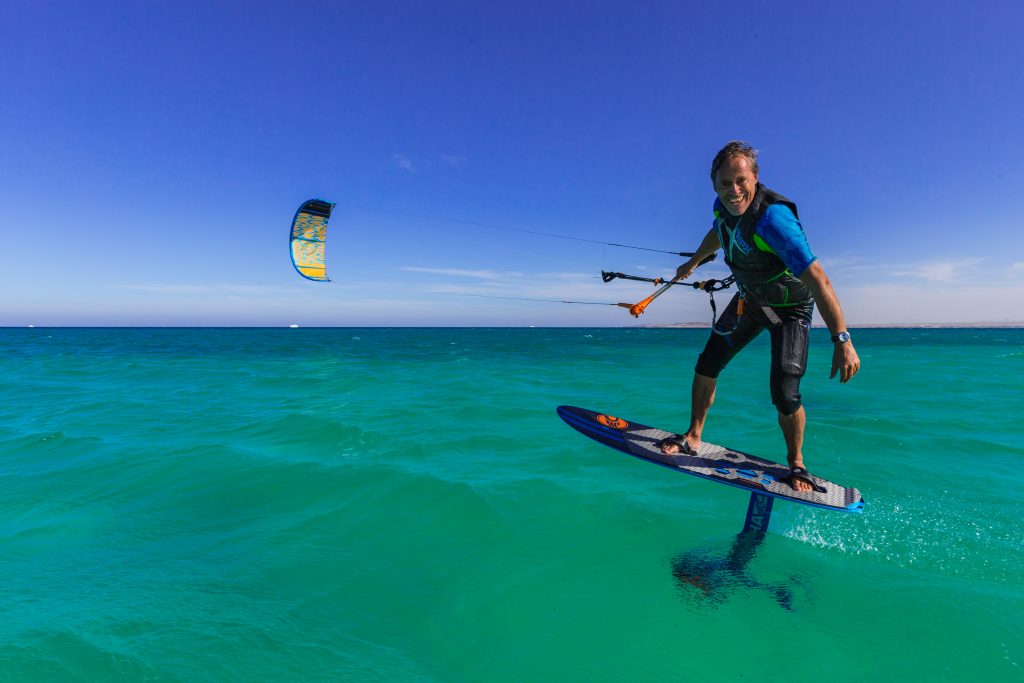 FOIL KITESURFING HURGHADA
Upgrade your holiday!
Foil kitesurfing is the big issue in the scene. Anyone who has experienced the feeling of gliding (floating) seemingly effortlessly above the waves will immediately give in to the fascination of this new discipline. Never before has kiting been more fun, covering a huge range of winds – even at a wind speed of 8 knots foil kitesurfing is great fun. At Harry Nass Hurghada you can learn foil kitesurfing, step by step and in a relaxed atmosphere. The latest Cabrinha 2016 equipment sporting the beginner-friendliest foil board available on the market are waiting for you and will leave nothing to be desired.